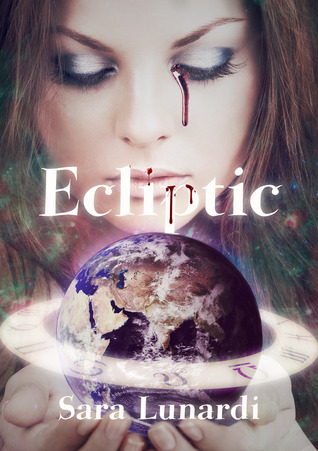 "Have you ever wondered what the signs of the zodiac really are, and why they have influence on all human beings?" Alex asked us out of the blue. Was he kidding? What did this question have to do with our situation?
On the night of 13th June 2035, during an exceptional shower of shooting stars seen all over the world, mysterious signs representing zodiac constellations appear on the shoulders of Izie De Rossi and her twin brother Sam. From that night on, their lives will never be the same.
A cruel countdown begins, leading them to fight for the survival of the entire human race alongside extraordinary creatures of the zodiac, endowed with supernatural powers, the Guardians. How is it possible? Izie is just an ordinary girl and she wants nothing to do with supernatural things.
In the midst of all the dangers and sacrifices forced upon her by her mission, Izie meets the handsome and mysterious Riley. She feels immediately drawn to him in a shocking and overwhelming way... but things are not always as they seem. He hides terrible secrets from her. Will she have the strength to carry out the mission? But at what price?
This sci-fi/new adult book was a slow starter as author Sara Lunardi introduces the main cast of characters. Once the first few chapters set the stage though, the rest of the story was continuous action, adventure, and terror as the characters battle each other to save the Earth and its inhabitants or allow them all to perish. Lunardi's world-building skills are incredibly believable as she sets up a thousands-of-years-old prophecy dictated by the gods of more advanced planets based on the Zodiac signs. The action scenes were terrific and the conclusion will leave the reader gasping in surprise!
Reviewers Rating: 3.5 Stars
Thank you to the author for the donation of this book to the Read for your Future book program in exchange for a honest review!