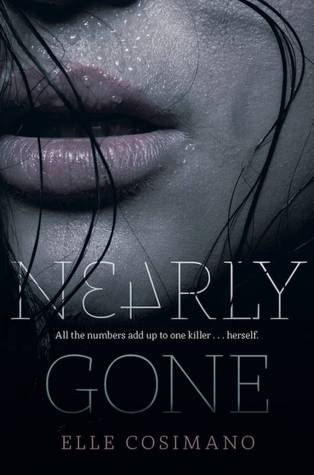 Bones meets Fringe in a big, dark, scary, brilliantly-plotted urban thriller that will leave you guessing until the very end.

Nearly Boswell knows how to keep secrets. Living in a DC trailer park, she knows better than to share anything that would make her a target with her classmates. Like her mother's job as an exotic dancer, her obsession with the personal ads, and especially the emotions she can taste when she brushes against someone's skin. But when a serial killer goes on a killing spree and starts attacking students, leaving cryptic ads in the newspaper that only Nearly can decipher, she confides in the one person she shouldn't trust: the new guy at school—a reformed bad boy working undercover for the police, doing surveillance. . . on her.
Nearly might be the one person who can put all the clues together, and if she doesn't figure it all out soon—she'll be next.
Not nearly what I was expecting... it was soooo much better. A very nice surprise. When I first started reading it I wasn't sure if I would be able to click with this story. I'm glad it was interesting enough for me to keep reading. It turned out to be a really good book. I can't wait to read the next one from this author. The storyline filled in quickly with complexities and an overall richness. It's very fast-paced with twists & turns to keep you turning those pages. I love a good thriller that can keep you on the edge of your seat. Hard to put down. I was captivated right up to the very last page. A refreshing & thrilling read. Happy Reading!!
Publisher-Kathy Dawson Books
Reviewer Rating: 4 1/2 stars
Thank you to the publisher for donating this book to the Read for your Future book program in exchange for a honest review!!